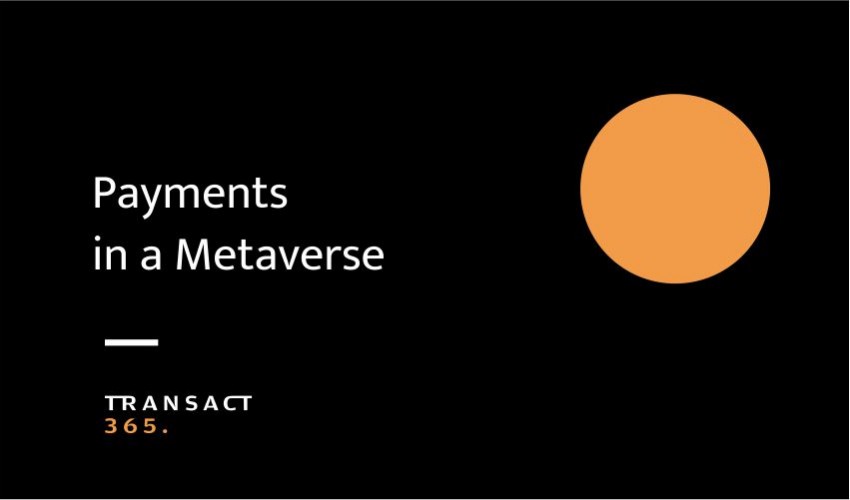 Payments in a Metaverse
3 min read
Much has been written of late about how the metaverse will be the evolution of the internet as we know it. With the rebranding of Facebook (now Meta) the metaverse has been pushed into the limelight with organisations considering how they should tackle this global phenomenon. Part of this consideration for many is commerce, how will digital goods and services be paid for in the metaverse? What does this mean for traditional banks vs challenger banks?
The ultimate promise of the metaverse is that it will provide an augmented reality experience that could surpass the physical reality we live in. The promise of a new reality is an exciting prospect for many giving companies the opportunity of a more level playing field. One opportunity that stood out for us is how will individuals and businesses accept and distribute money and information in a secure way? Naturally, in the virtual world there needs to be applications and virtual systems that perform our transactions, because physical cash won't be applicable.
That's where we see blockchain and cryptocurrency-based technologies coming in. Blockchain technology is proven to have the security to be able to power peer to peer payments (P2P) and scale into all mediums of digital payments. It not only enables instant confirmation of payment and information but also provides a high level of security and can be adopted by the mainstream quickly at scale. The instant element of blockchain and crypto payments means instant processing and settlement of digital assets like NFTs, cryptocurrency and other future discovered digital assets. These assets could be traded, sold, and marketed through the metaverse marketplace tied to an individual's blockchain based payment wallet or equivalent, meaning a secure, instant, scalable way of accepting a payment for commerce.
With that said, we're closer to a fully digital payment landscape than we've ever been before, online payments have been scaling steadily over the past 5 – 10 years and the natural evolution of online payments to augmented payments is already happening before our very eyes. Everyday things such as in-game or in-app purchases from places like Fortnite's VBuck System, the NFT market in places like Opensea, communities, and tokens are replacing traditional systems we all relied upon where the direct consumer can pay the producer of the digital asset directly with no financial intermediary in their decentralised way.
Furthermore, it's ironic how during this shift we're seeing an increase in CBDC's (Centralised Bank Digital Currency) confrontations between decentralised fully digital tokens, governments, banks, and the private financial sector. Will these centralised digital currencies battle for acceptance in the metaverse? Or will regulation beat them to it?
What history tells us is that technology always wins. Whether we will all be in a virtual party together, buying digital properties, goods, and services what's likely is that the payments landscape will be a different place and defined more by the metaverse community than the traditional institutions, banks, and payment companies that want to be a part of it.
Subscribe to continue reading
We never send unnecessary newsletters and spam