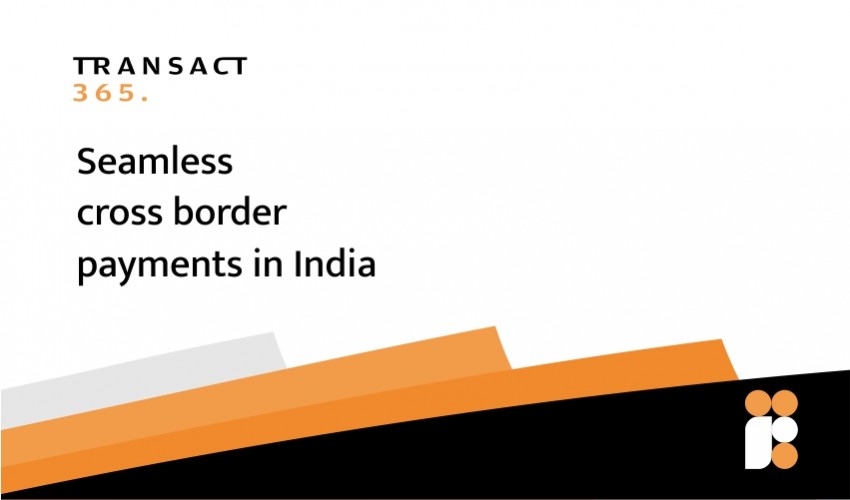 Seamless cross border payments now available in India
3 min read
By using our gateway solution, merchants can now access new opportunities in India without having to form local payment partnerships or establish an Indian company. This move ensures merchants have access to over one billion Indian-based consumers enabling them to pay faster in a familiar way.
As of this week will be will be offering two local solutions tailored to the needs of the Indian market - Unified Payments Interface (UPI) and NetBanking.
Developed by the National Payments Corporation of India - UPI is an instant, real-time payment system that facilitates inter-bank transactions through smart phone devices, powering multiple bank accounts into a single mobile application of the 274 participating banks. UPI facilitates inter-bank peer-to-peer (P2P) and person-to-merchant (P2M) transactions.
NetBanking is a unique payment method facilitating online payment transactions in India. When a user makes a payment via NetBanking, the payment is initiated via the Transact365 gateway which allows the user to complete the transaction with the merchant in realtime in local currency.
We have also established a local payment distribution allowing merchants to pay clients in India in real time with fully automated api connectivity 24/7 365 Days a year.
Dan Fernandez, CEO of Transact365, said: "We are pleased to announce that merchants can now use Transact365 to process payment transactions in India. By utililising local payment solutions, Transact365 ensures merchants can now facilitate payments in India, with users able to confirm their payment in a matter of seconds.
"Our expansion into India comes at an exciting time for the company. With customer and merchant demand for payment gateways rising, Transact365's revolutionary system ensures more businesses are able to access consumers in rapidly expanding markets. Importantly, our launch in India will soon be followed by similar market expansion announcements throughout 2022."

This launch in India is the first in a series of big market expansions planned for 2022. Having already expanded into Europe, Asia and Australia, our payment gateway system ensures merchants of all sizes and sectors can access fast-growing markets seamlessly and quickly.
Subscribe to continue reading
We never send unnecessary newsletters and spam